Here are a couple of entrees on our menu that get ordered frequently and receive a lot of positive feedback.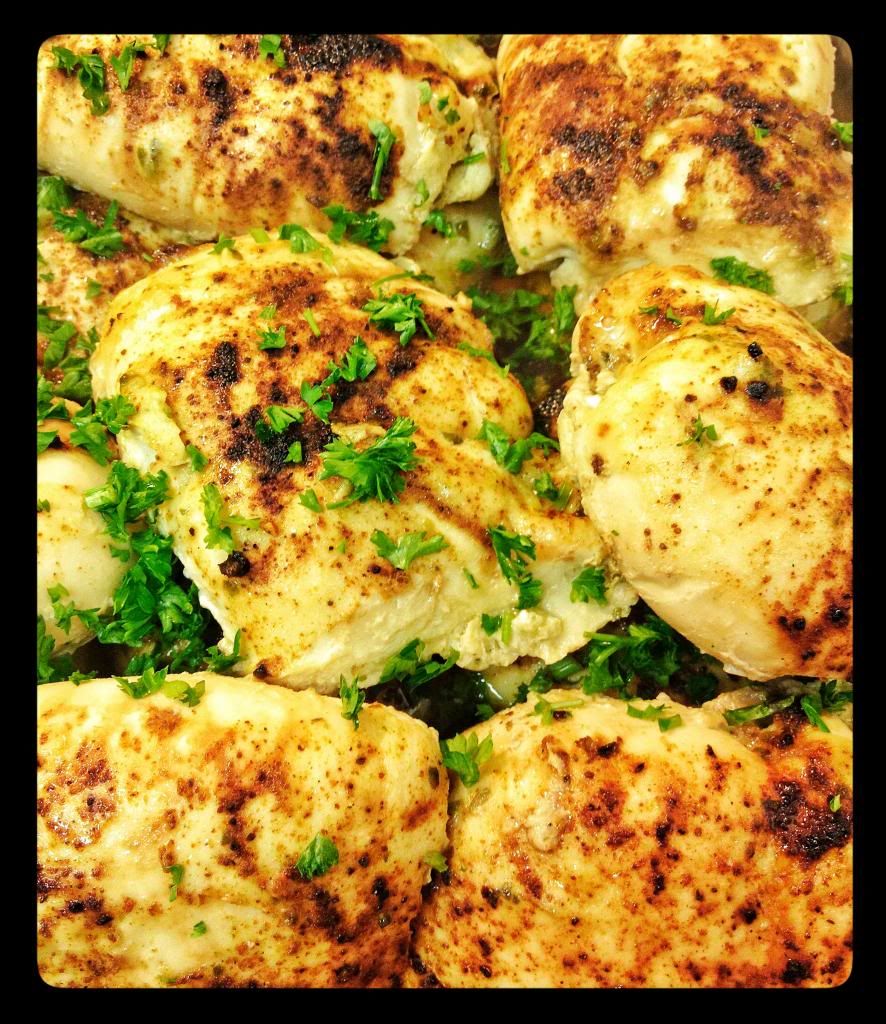 This first one is baked chicken with a roast garlic and pesto crust. I like to use fresh skinless boneless 6oz. breasts for this dish and tend to give the fat end of the breast a bit of a beating with my meat mallet to achieve a uniform thickness, this ensures that the breast will cook at relatively the same time. After a mild beating we introduce the chicken to a light pesto with Dijon and coarsely chopped roast garlic with it's roasting oil. The breasts can then be rolled into a little sleeping bag and topped with sun dried tomato powder before baking. These also work well when stuffed with asparagus or spinach and ricotta.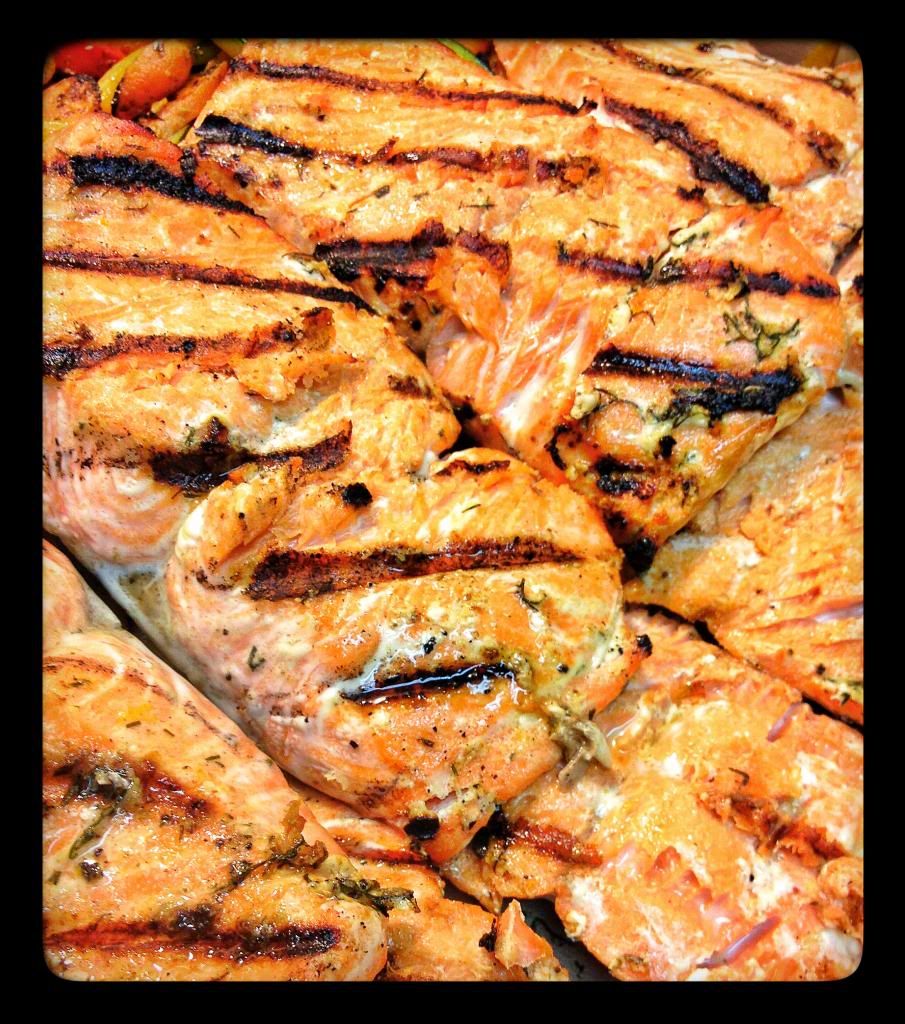 This grilled orange and maple glazed salmon is easy to make and makes for some good Summer BBQing. Wild Sockeye is naturally sweet and full of flavor so this is just more of a finishing glaze than anything else. Sometimes I'll let the fish relax in the sauce for half an hour before grilling but that's about it. The sauce is basically butter, fresh orange zest and juice, tamari and maple syrup. Fresh herb or chili paste are optional. Grill on high over charcoal or on a propane grill, watch for flareups on the grill from the butter. Try to cook salmon to a maximum of 70%, there should be a fat half inch ribbon in the center of the fillets to indicate a medium rare doneness.